1 Dec 2018
Avicii, the little toy poodle, grew up. He had left the puppy years behind him and now became a young man. And with age comes some needs. Need which became quite clear to his owner as he more often found the young dog trying to hump…well, anything really. And so the seed of Paranu was planted.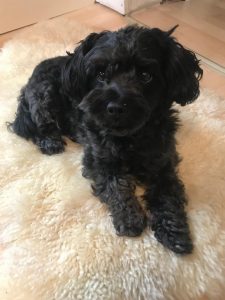 Avicii is not a pure breed and finding a partner, or even just a friend, for a mixed bred dog is not that easy. There is of course social media like Facebook, or The Yellow Pages, but these forums mainly focuses on pure breeds. Daniel Törnberg, Avicii's owner, started thinking and soon realized what was missing – A dating site for pets. A Tinder for animals.
This all happend during the summer of 2018. Today the project has evolved into a complete community for not just pets but all kinds of domestic animals. And it's not only an animal Tinder anymore but have developed into include pet sitting among other things.
The journey from just an idea to where we are today has not been a straight line, that's for sure. Many long days and sleepless nights we've put behind us. Time spent analyzing the market, making promo videos, building the application, making our webpage, attending exhibitions and much more. But it has been a fun and learning experience and we are now at last beginning to see the light at the end of the tunnel.
It is now the really hard work begins and we hope you'll join us in making this the biggest thing ever since the invention of the wheel!
Lots of Love To You All
 //PARANU
Copyright 2019 - PARANU AB All Rights Reserved.