Does The World Need Paranu?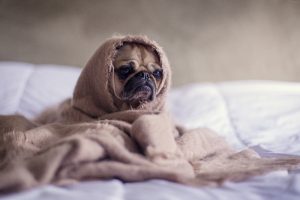 30 Dec 2018
Of course it does!
The question I'm asking myself is:
Why did it take so long?
Every day I see posts on social media from people needing
help with their pets. It can be anything from just asking for advise to more direct things like breeding or searching for pet sitting.
Sure, most likely they will get the answers they're looking
eventually but not without having to post in more then just a couple of groups on Facebook and maybe even
on multiple platforms. Probably in other forums or places like The Yellow Pages as well.
And before even getting to the posting itself there is that
feeling of not having the slightest idea where to begin.
I know, I've been there.
I was not involved in this project from the beginning and I can admit,
the first time I was told about the idea my first reaction was:
"Come again?!".
But the more I let it sink in the more positive I got.
It took me a couple of minutes, no, a couple of seconds, before I was convinced.
This is genious!

Today I can't wait for the app to be released.
Not only to finally get to watch all our hard work bear fruit but also
because I need the app personally.
I have a young staffy who really needs someone to play with.
And we could also really use someone to watch him for a couple of days
to maybe be able to take the kids for a trip somewhere.
Only a couple of weeks now, maybe even days.
I hope you're all as excited as we are at Paranu!
Take care of yourselves and your animals!
//PARANU
Copyright 2019 - PARANU AB All Rights Reserved.